Welcome!
Our research has two, closely related goals. One goal is to better understand how genes and neural networks in the brain and spinal cord control movement. More recently, we've establish a second goal, which is provide new insight into epilepsy and develop new therapeutics to treat these disorders.
To pursue both of our research goals we use zebrafish. Developing zebrafish have several features that make it a great model system. The embryos and larvae develop quickly, exhibit strong motor behavior, are transparent so their brains can be easily observed, and we can use the power of zebrafish genetics to investigate how genes regulate nervous system function. These features allow us to take an integrated genetic, microscopic imaging, and behavioral approach to study the neural networks that control movement. Since many genes and aspects of brain function are conserved among vertebrates, developing zebrafish offer many advantages to model genetic epilepsies, investigate how neural networks are disrupted to cause seizures, and establish a high-throughput platform to identify new therapeutic compounds.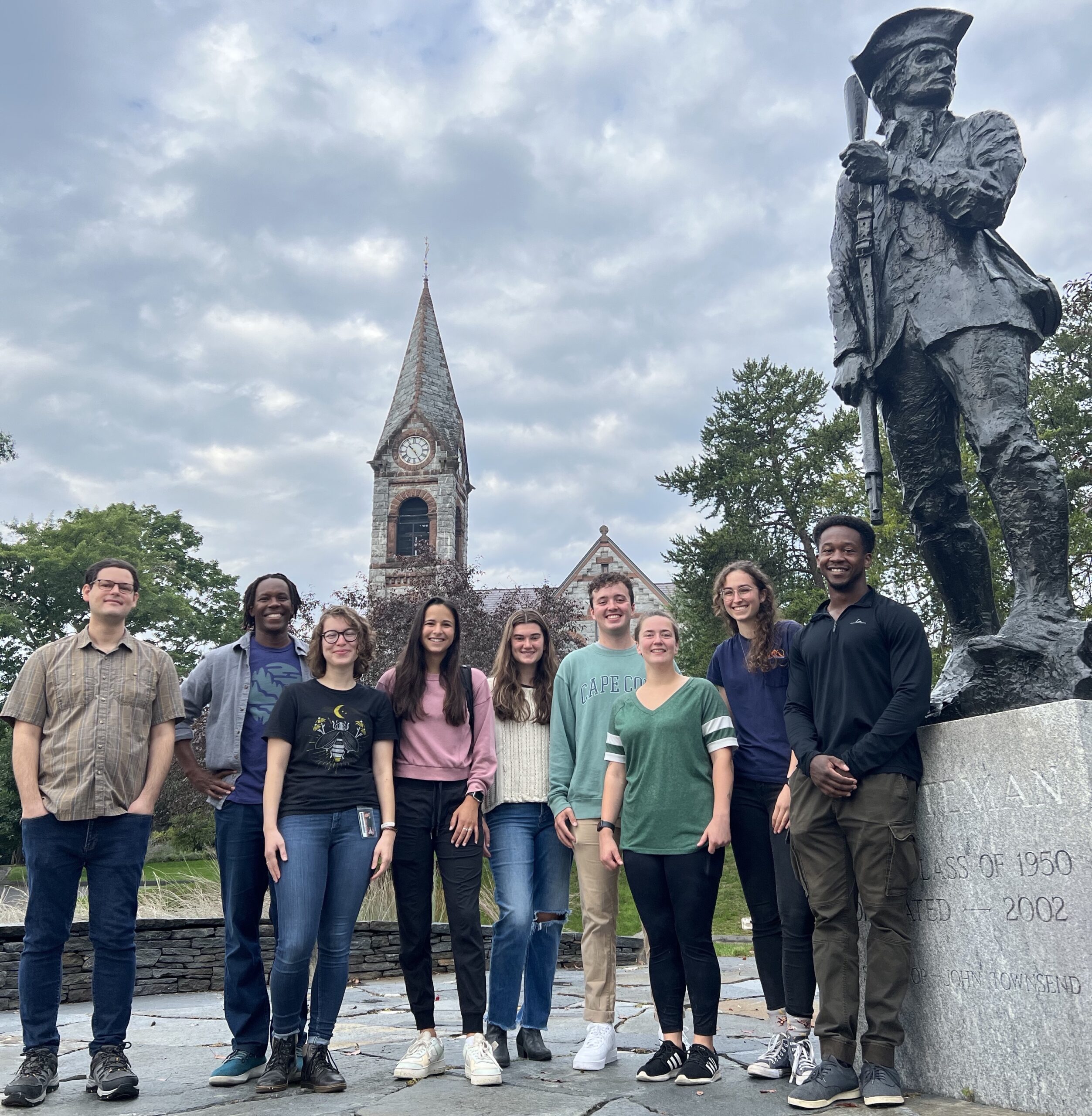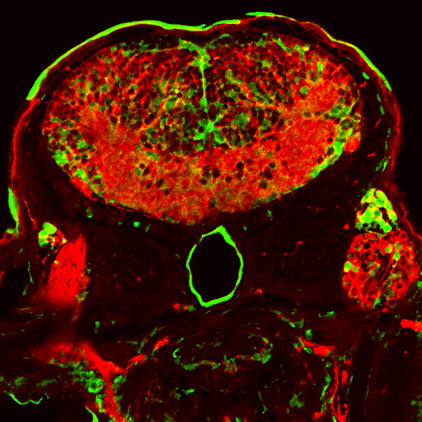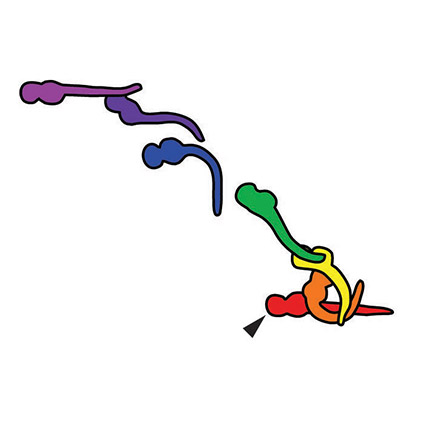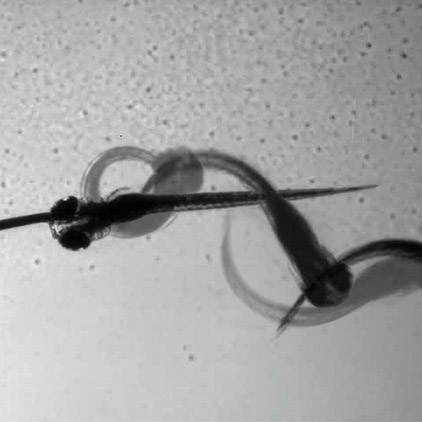 September 2023– Gerry was officially promoted for Full Professor. Many thanks to all past and present lab members who made it all fun and possible! Also Liz, Malia, and Rodrigo join the lab. Welcome! We're excited that you're here!
May 2023 – Aziza, Emily, Julia, and Sydney graduate from UMass. Congratulations! We'll miss all of you and are so proud of all of the exciting things you are each starting in the next phase of your careers.
February 2023 – Congratulations to Wayne for successfully defending his PhD dissertation! We'll miss you, but look forward to hearing about your postdoctoral work at Eli Lilly. 
December 2022 – New paper alert! Check out our latest work here in which we collaborated with Dr. Alison O'Neil's lab at Wesleyan University. We examined the effects of c-chlordane on motor neurons. Cis-Chlordane is a suspected contributor to sporadic amyotrophic lateral sclerosis (ALS). It's the cover article! Congratulations to Madison, Gregory, and all of the other authors. 
September 2022 – Wayne and Madison win the Neuroscience and Behavior Graduate Program Distinguished Student and Early Career Awards! Read about the awards here. 
August 2022 – Gerry's personal and profession story about rare diseases is featured on the Story Collider podcast. Listen to the story here.